Dental Implants in Victoria
At Dr. Todd Jones Periodontics and Implant Dentistry our Victoria periodontist may choose dental implants to replace missing teeth or provide a fixed solution to having removable partial or complete dentures.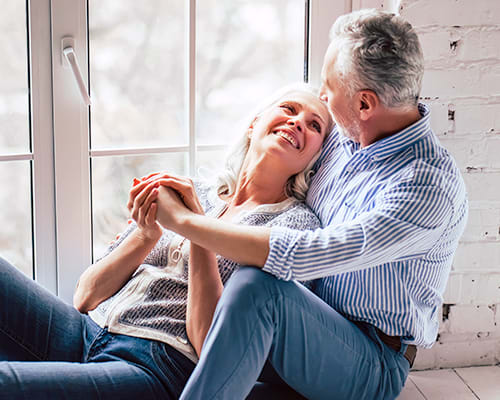 What is a Dental Implant?
Dental implants are artificial roots (usually titanium) and teeth that are surgically placed into the upper or lower jaw bone by a dentist or Periodontist.
The artificial teeth attached to implants are a natural-looking way to restore a patient's smile!
Dental implants are strong and durable and will last many years.  Dental implants require ongoing maintenance and regular dental care just as teeth do to remain healthy.
Reasons for Dental Implants
If a tooth is missing, the teeth surrounding the gap may begin to shift out of place and cause misalignment issues or jaw pain. The jaw bone around the area may also begin to deteriorate, resulting in facial collapse which can have a negative impact on your confidence as well as your ability to eat and talk.
The Dental Implant Procedure
Getting implants requires a number of visits over several months.
X-rays and impressions are taken of the jaw and teeth to determine bone, gum tissue, and spacing available for an implant.  While the area is numb, the implant will be surgically placed into the bone and allowed to heal and integrate itself for up to six months.
Depending on the type of implant, a second surgery may be required in order to place the "post" that will hold the artificial tooth in place.  With other implants, the post and anchor are already attached and placed at the same time.
After several weeks of healing the artificial teeth are made and fitted to the post portion of the anchor.  Because several fittings may be required, this step may take one to two months to complete. Once healed, the artificial teeth are securely attached to the implant, providing excellent stability and comfort to the patient.
Timeframes & Dental Implant Treatment
After the initial examination, you can expect 4-5 additional visits until the final fixed bridge is permanently attached.
It is normal to experience some minor bruising and swelling in the gum and soft tissue afterwards. Any discomfort is usually treated with an ordinary painkiller.
You should expect to be able to work the next day.
Dental Implant FAQs
Read the answers to our most frequently asked questions about dental implants at Dr. Todd Jones Periodontics and Implant Dentistry. 
Full Arch Replacement
When all teeth are missing or in such condition that they need to be replaced, a fixed bridge anchored to dental implants can be an ideal permanent solution. A fixed bridge results in a permanent, stable and high aesthetic solution which restores function and helps to prevent bone loss.
Post-Care Instructions
Do you have dental implants scheduled or have questions following your surgery? Learn more about post-operative expectations and care.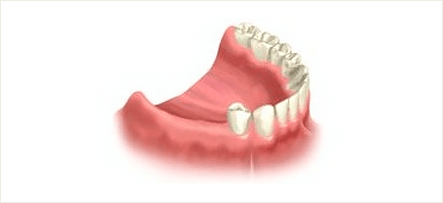 Multiple Teeth Replacement
When replacing the teeth in the far back of the mouth, a fixed bridge anchored to dental implants is the only fixed alternative. Traditional dentures can't offer the same stability or function.
Having dental implants replacing your lost back teeth will give you new, strength and stability that allows you to eat what you want. It will also preserve your jawbone and facial appearance.